So, I don't talk about it much, but I have a pretty awesome day job. I am an Inland Marine underwriter for a large insurance company based in the US. Before you go thinking I write Jerry Jones' yacht and a bunch of marinas, let me tell you what I do. I basically insure things that move. Where I am employed currently, I underwrite and assess risk on mostly things that can only be described as 'Texan', which for most people mean this: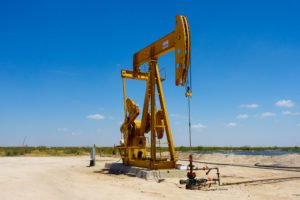 While that is part of my business, a bigger part of my work life are the things I get to do that I love most. I get to be around people. With my territory stretching from the Oklahoma/Kansas state line to Corpus Christi, TX, and Midland/Odessa, TX to the Mississippi River, I get to meet all kinds of people. There is such a diversity in my industry of just the types of people that you will meet, and each one of them carry a quality that I find myself liking, and wanting to do more business with. As with all good things though, I often found and still find myself alone at the end of long days involving flights, driving long distances, and marathon meetings. With that, I also saw myself getting into some bad habits. They involve food and booze, and general laziness, and as I saw it happening in me more, the more I knew it had to go. I had to get more active, more creative, more intentional.  The rock bottom for me came when I took my weight on September one, and the scale read….440 lbs, so this was becoming critical for my health and for my family.  When I saw the scale, I had a tear in my eye and said out loud, "please God don't let me die at 41 years old."  It was a moment of intense insecurity, perhaps the most I've ever felt, and I knew that something had to change very quickly.  
So how does one do that? How does one go from a full stop to a run? Well, to start with, I think I needed to turn to the Word. I started by just Googling 'verses with intention', thinking that I would find what I need, post it up, have it on a coffee mug, and in a year, I'd be all better and speaking at conferences about how awesome everything went.  What I found was something laying underneath the surface…..I was not disciplined at all. Armed with that, I studied, prayed, and decided this was going to be my verse for this season of my life….
6 Humble yourselves, therefore, under the mighty hand of God so that at the proper time he may exalt you, 7 casting all your anxieties on him, because he cares for you. 8 Be sober-minded; be watchful. Your adversary the devil prowls around like a roaring lion, seeking someone to devour.

1 Peter 5:6-8(English Standard Version)
This verse hit me with all it had, and put me on the floor. I have a pride problem, and I have a worry problem, and now I am realizing that I had a food addiction (although it's not the same as what others face). I am addicted to food.  Like a drug addict needs their next fix, I am fixated on my next meal, snack, whatever.  This is something that I think is one of the worst things about having a food addiction, is that its not treated with the same fervor as the 'other addictions', though I think alcoholism comes right up next to this.  Why do I say something like this?  I know that a drug addiction is very hard to overcome and in some cases is way worse that what I am dealing with, but imagine you sitting at a table with your friends at a Mexican food restaurant, while I eat three bowls of chips and salsa BY MYSELF, and nobody says anything?  This is what food addiction looks like… it's very personal, and in most cases it's internal.   So, that is something I'm going to write about too.  
So over the next few weeks I'm going to tell my story…what I think my end goals are…and the initial steps and some other goals I'm setting along the way.  I hope you'll stick around to see the journey!  Next up…is first steps!